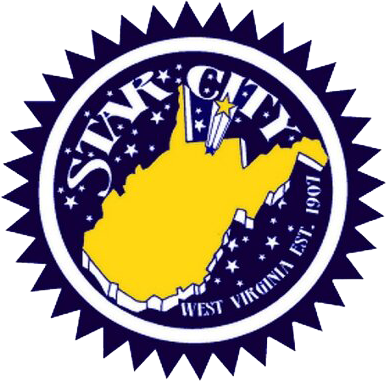 STAR CITY, WEST VIRGINIA
Upcoming Meetings
Regular Council Meetings are cancelled until further notice due to the COVID-19 outbreak.

Community Information
City Hall will be CLOSED on
Monday, February 15, 2021
in observance of Presidents' Day
The Mayor and Council Members would like to thank everyone who participated in the Farmer's Market this season!  It was a wonderfully successful event and we can't wait to see everyone next year!
Should you need emergency assistance with issues such as water or sewer breaks, outside of normal business hours, please contact 304-376-7664
Our approved budget can be viewed at the following link: FY2021-Budget