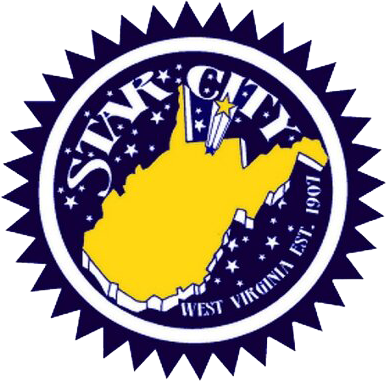 STAR CITY, WEST VIRGINIA
Upcoming Meetings
Planning Commission Meeting
Monday,
June 12, 2023
@ 6pm
Council Meeting Scheduled
Tuesday,
July 18, 2023
@ 6pm
Community Information
City Offices will be

CLOSED

on Monday, June 19th and Tuesday, June 20th in observance of the Juneteenth and West Virginia Day holidays
Should you need emergency assistance with issues such as water or sewer breaks, outside of normal business hours,
please contact 304-376-7664.
Our approved budget can be viewed by clicking the following link:
Star City PD
WE'RE HIRING!!!
The Star City Police Department is currently accepting applications for the Probationary Police Officer position. Full-time and part-time positions available (must already be certified for part-time position).
Applications may be picked up/dropped off at 370 Broadway Avenue, Star City, WV 26505; Monday through Friday between 8:00am and 4:30pm with a deadline date of June 23, 2023 at 4:30pm.
On June 24th, 2023, the Civil Service Commission for the Star City Police department will conduct a written exam. Immediately following exam, a physical agility test will be conducted for non-certified applicants that pass the written exam.
The starting wage for a Probationary Police Officer is $18.08/hour.
Benefits include:
Paid vacation/ holiday/ sick time off
PEIA health insurance premium paid by city (including family plan)
Every other weekend off working 12-hour shifts (PITMAN SCHEDULE)
Participation in state retirement system
Overtime Opportunities
Please register your pet in our Pet Directory Program
Pet Directory Registration Form