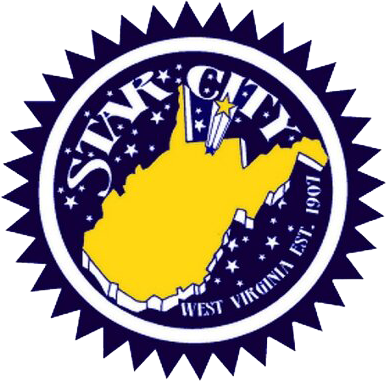 STAR CITY, WEST VIRGINIA
Upcoming Meetings
Regular Council Meeting Scheduled
Tuesday, May 18, 2021 @ 6pm
This meeting will take place via Zoom.
Anyone who wishes to attend, please contact the business office to request the meeting link be emailed directly to you.

Community Information
 Spring Clean-up will be held from May 10 – May 14.  Please have your items out with your trash on your regular garbage day.  For questions, please call the Business Office at 304-599-3550.
City Offices will be CLOSED on
Monday, May 24, 2021
in observance of Memorial Day
Should you need emergency assistance with issues such as water or sewer breaks, outside of normal business hours, please contact 304-376-7664
Our approved budget can be viewed at the following link: FY2021-Budget