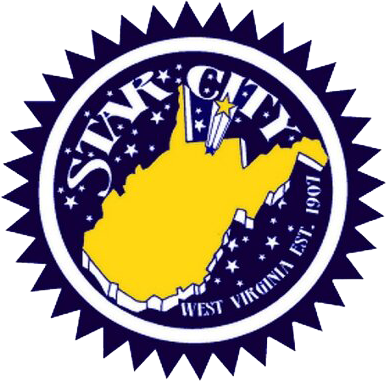 STAR CITY, WEST VIRGINIA
Upcoming Meetings
Regular Council Meetings are cancelled until further notice due to the COVID-19 outbreak.
Community Information
**Trick or Treat in Star City will take place on Saturday, October 31st from 6p-7p**
City Offices will be closed on Tuesday, November 3rd in observance of Election Day and Wednesday, November 11th in observance of Veterans Day.
Join us at the River Front this Friday from 3pm – 7pm for our final Farmer's Market of the season.  And a special Farmer's Market/Craft Sale will be held on Saturday, October 24th from 10a-4p.  
The Business Office has resumed normal business hours.  Please wear a mask and practice social distancing while visiting City Hall.  All visitors should make their way yo the window in the main hallway for assistance.
Should you need emergency assistance with issues such as water or sewer breaks, outside of normal business hours, please contact 304-376-7664
Our approved budget can be viewed at the following link: FY2021-Budget