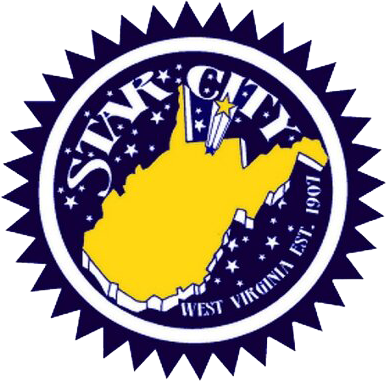 STAR CITY, WEST VIRGINIA
Upcoming Meetings
Beautification Committee Meeting Scheduled
Monday,
March 27, 2023
@ 5:15pm
Special Meeting Scheduled
Monday,
March 27, 2023
@ 6pm
Beautification Committee Meeting Scheduled
Wednesday,
March 29, 2023
@ 6pm
Council Meeting Scheduled
Tuesday,
April 4, 2023
@ 6pm
Planning Commission Meeting Scheduled
Thursday,
April 13, 2023
@ 6pm
Community Information
Should you need emergency assistance with issues such as water or sewer breaks, outside of normal business hours,
please contact 304-376-7664.
Our approved budget can be viewed by clicking the following link:
Star City PD
We're HIRING!
The Star City Police Department is currently accepting applications for the Probationary Police Officer position. Full-time and part-time positions available (must already be certified for part-time position).
Applications can be accessed HERE or may be picked up at 370 Broadway Avenue, Star City, WV 26505; Monday through Friday between 8:00am and 4:30pm with a deadline date of March 9th, 2023 at 4:30pm.
On March 11th, 2023 the Civil Service Commission for the Star City Police department will conduct a written exam. Immediately following exam, a physical agility test will be conducted.
The starting wages for a Probationary Police Officer is $18.08/hour.
Benefits include:
 Paid vacation/ holiday/ sick time
 PEIA health insurance premium paid by city (including family plan)
 Every other weekend off working 12-hour shifts (PITMAN SCHEDULE)
 Participation in state retirement system
Please call 304-599-3550 for more information.
Please register your pet in our Pet Directory Program
Pet Directory Registration Form