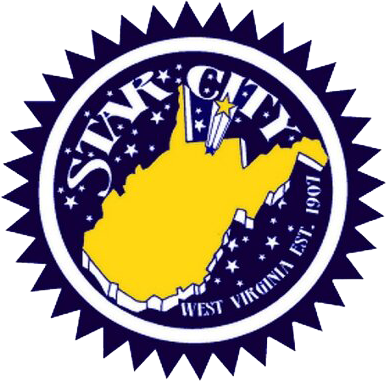 STAR CITY, WEST VIRGINIA
Upcoming Meetings
Regular Council Meetings are cancelled until further notice due to the COVID-19 outbreak.

Community Information
City Hall will be CLOSED on
Monday, January 18, 2021
in observance of Martin Luther King Jr. Day
***************************************************Candidate Filing for the Town of Star City Municipal Election begins on January 11, 2021 and ends on January 30, 2021.  Persons intending to declare their candidacy for the office of Mayor, Recorder or one of the five Council positions for the upcoming Election to be held on June 8, 2021, may obtain the necessary filing documents at the Business Office between the hours of 8:00am – 4:30pm Monday – Friday.   
Applications can only be accepted between January 11th and January 30th.  Any applications received before or after that date will be returned.
If mailing documents, they must be postmarked by January 30, 2021.  If applying in person, documents must be submitted to the Business Office at Town Hall by 4:30pm on January 29, 2021. ***************************************************
The Mayor and Council Members would like to thank everyone who participated in the Farmer's Market this season!  It was a wonderfully successful event and we can't wait to see everyone next year!
Should you need emergency assistance with issues such as water or sewer breaks, outside of normal business hours, please contact 304-376-7664
Our approved budget can be viewed at the following link: FY2021-Budget